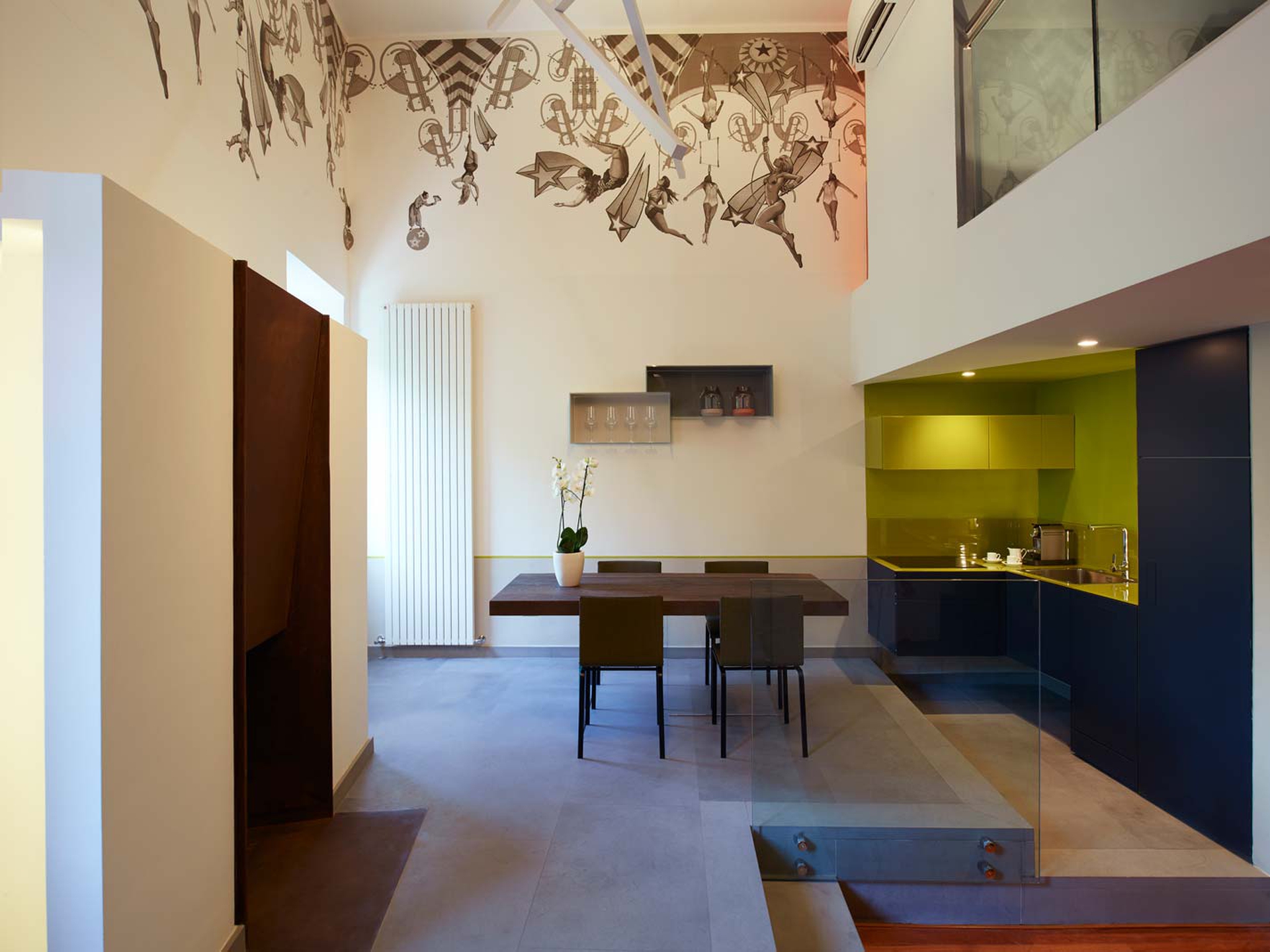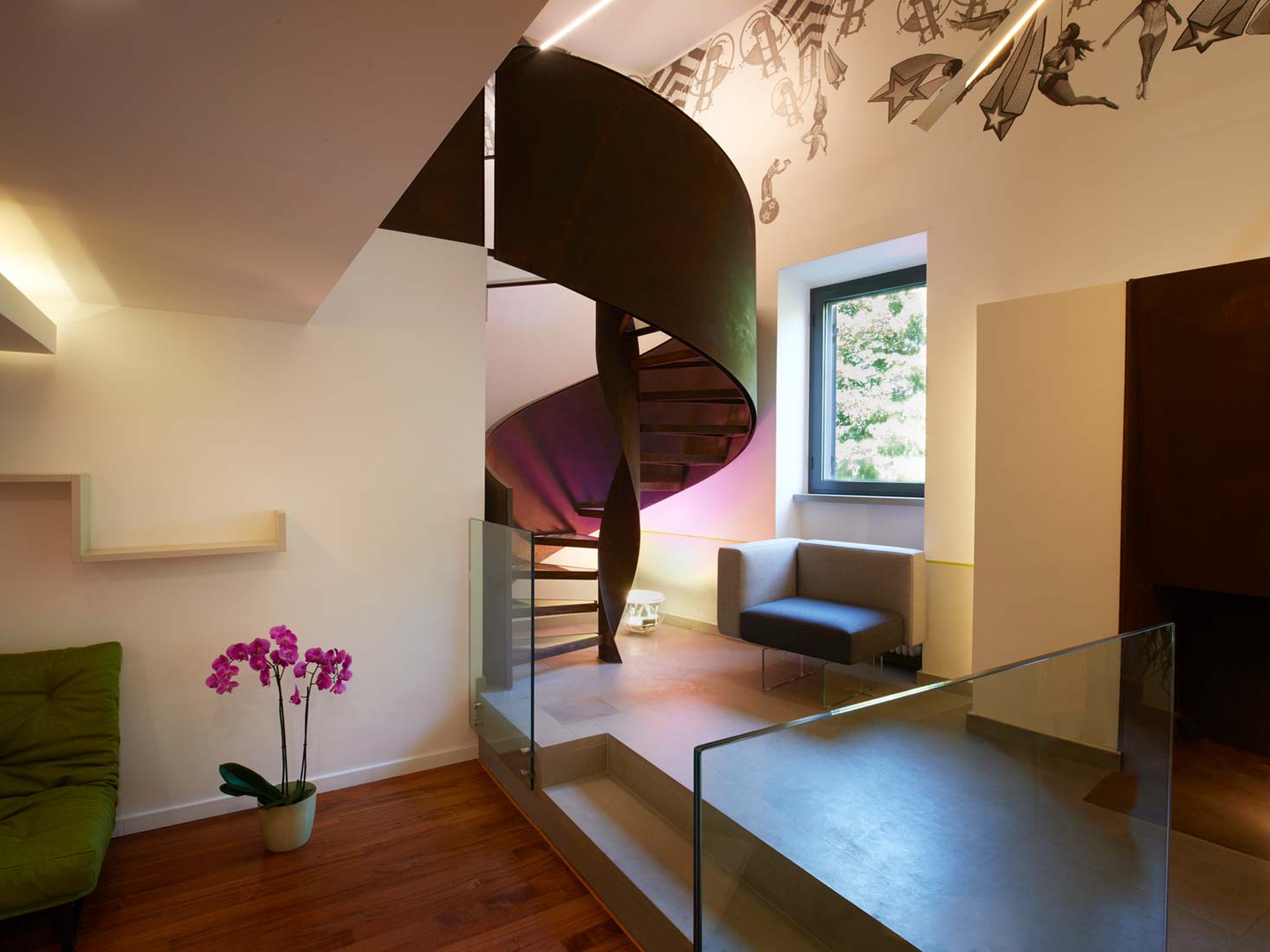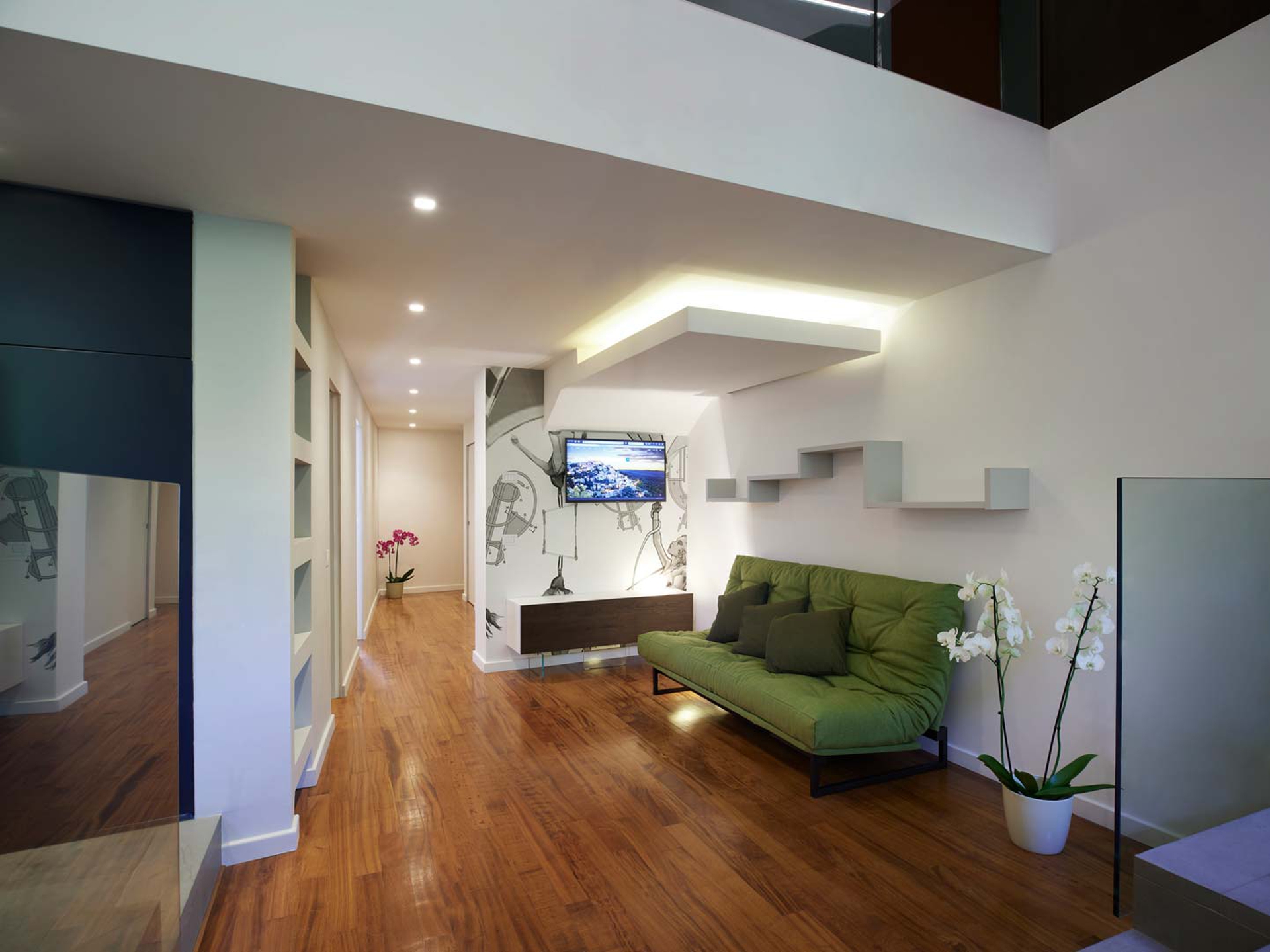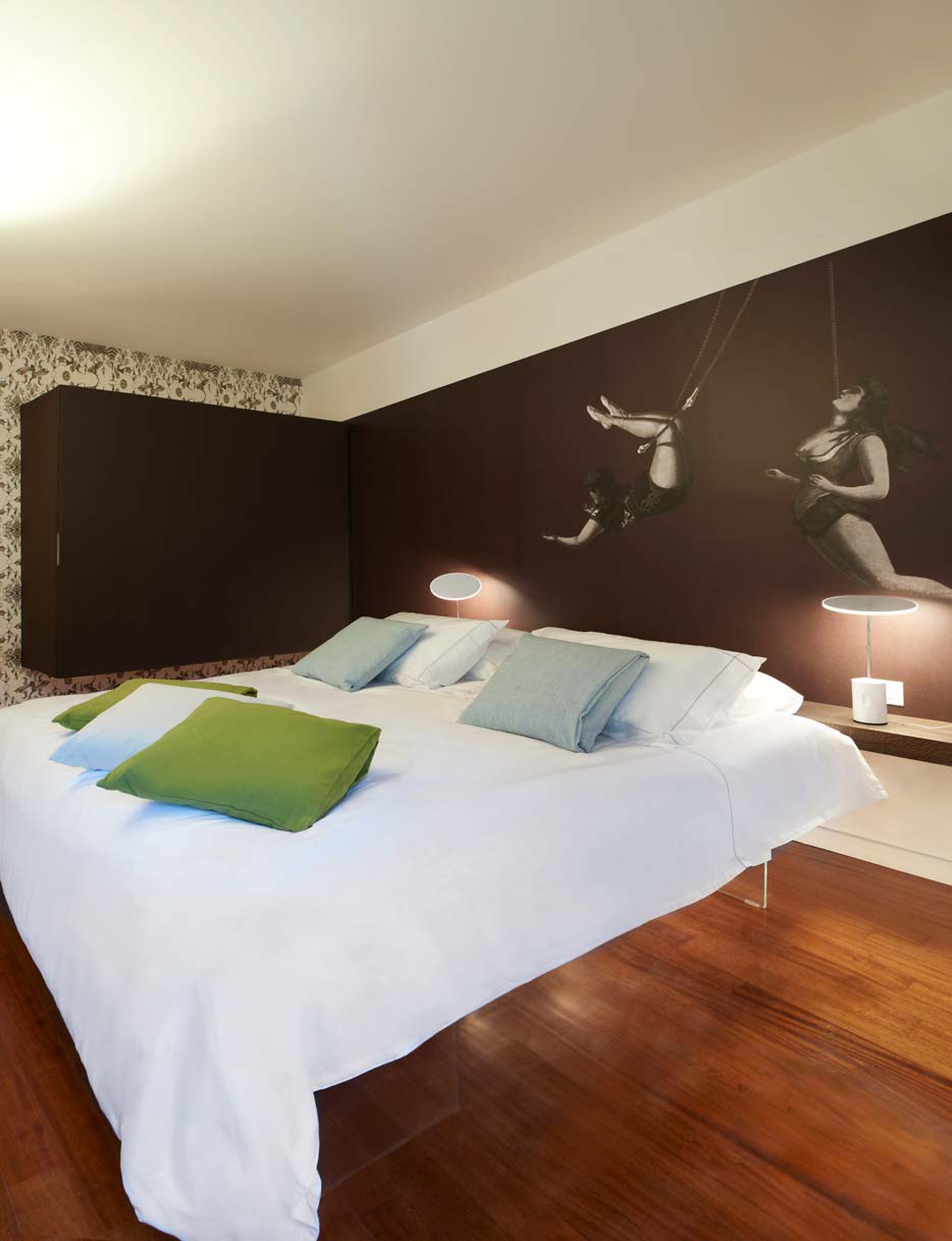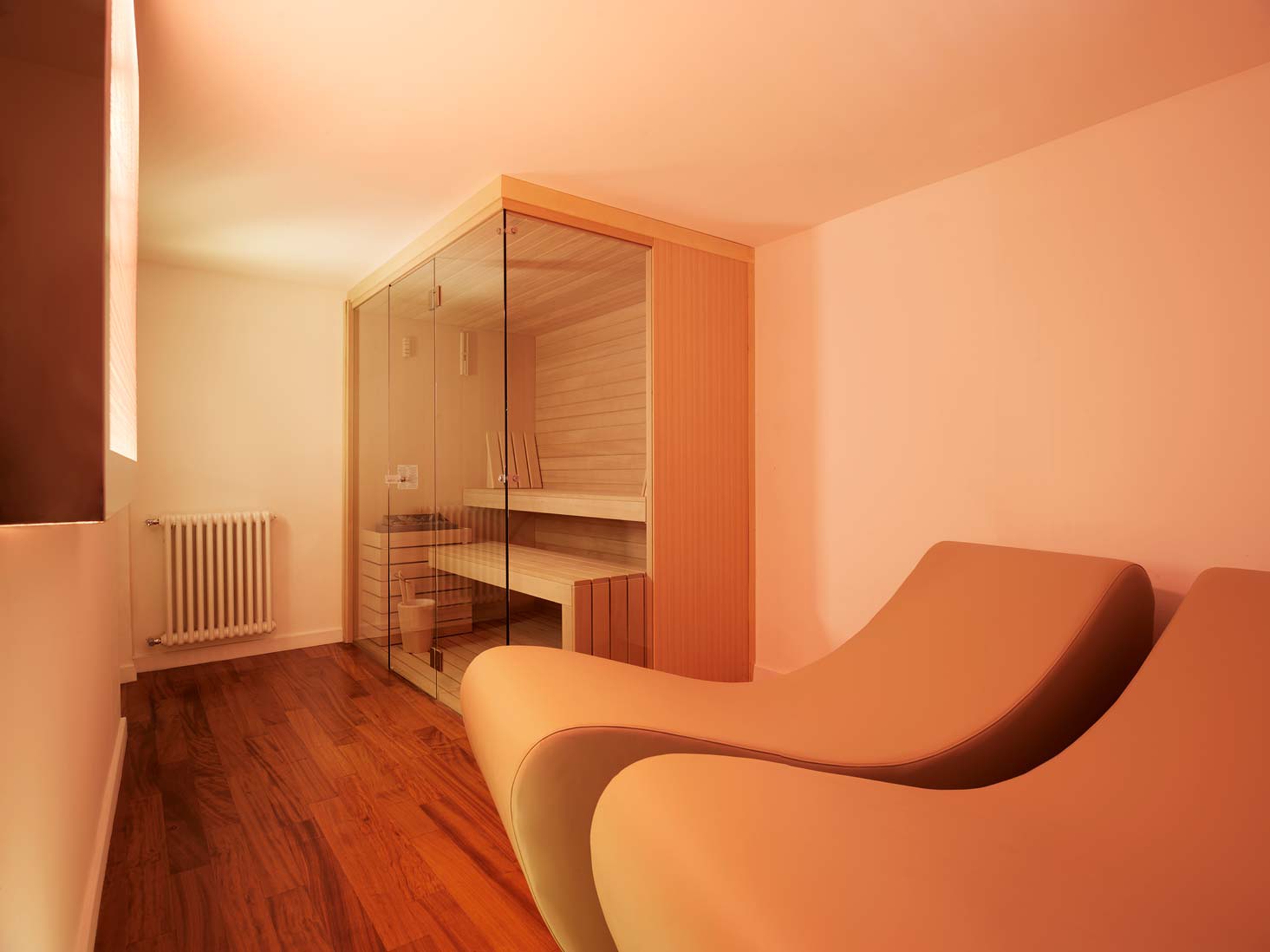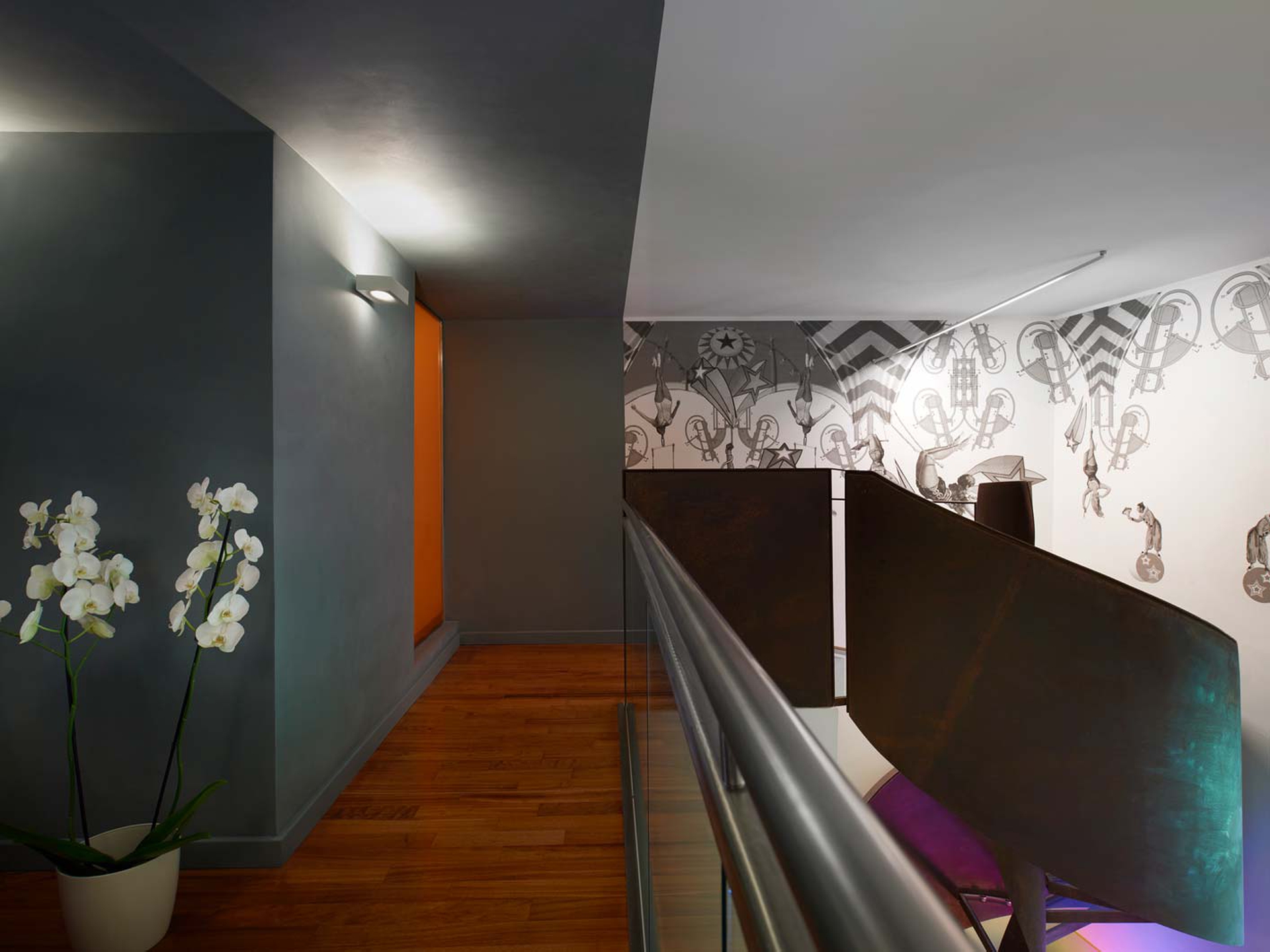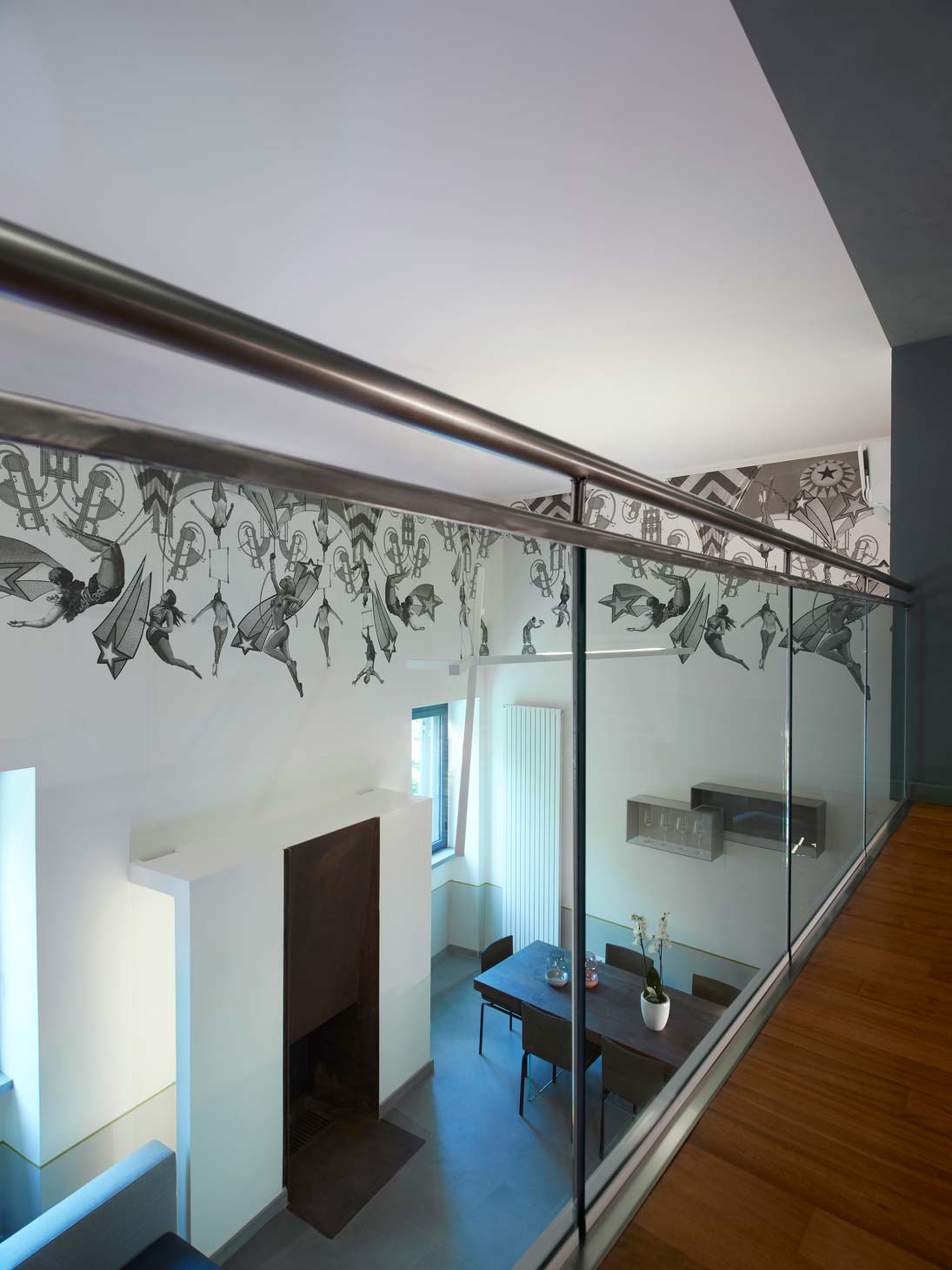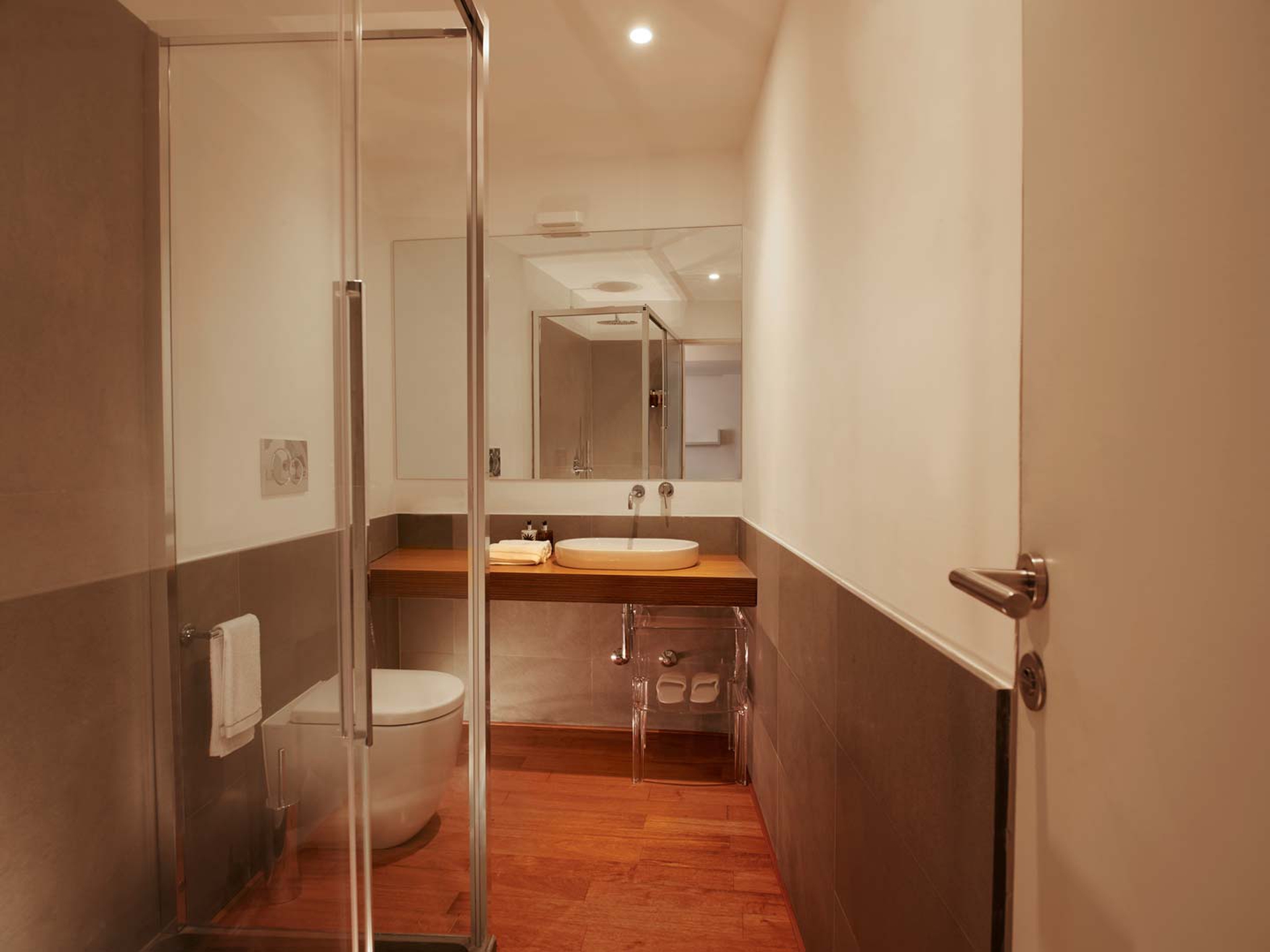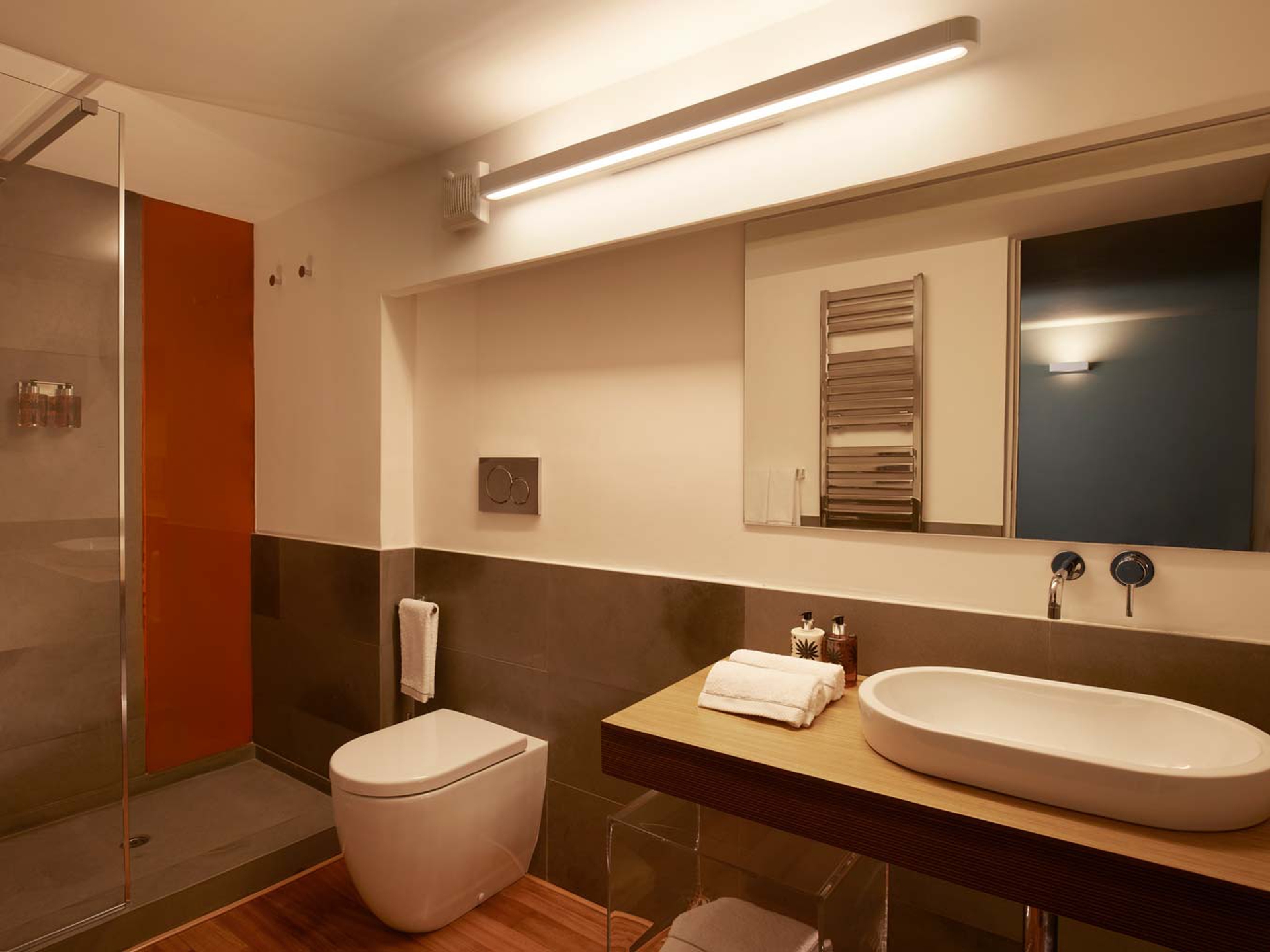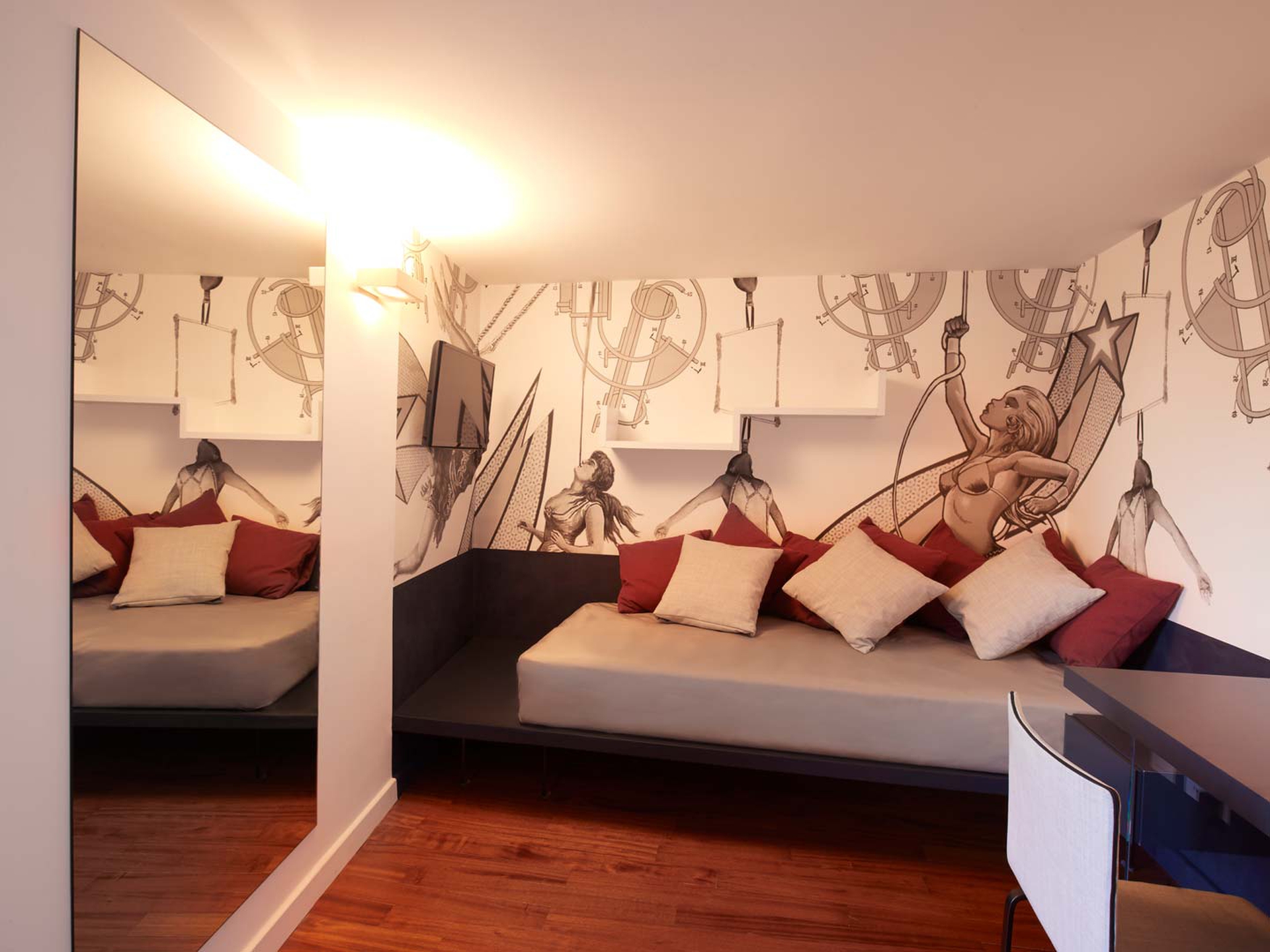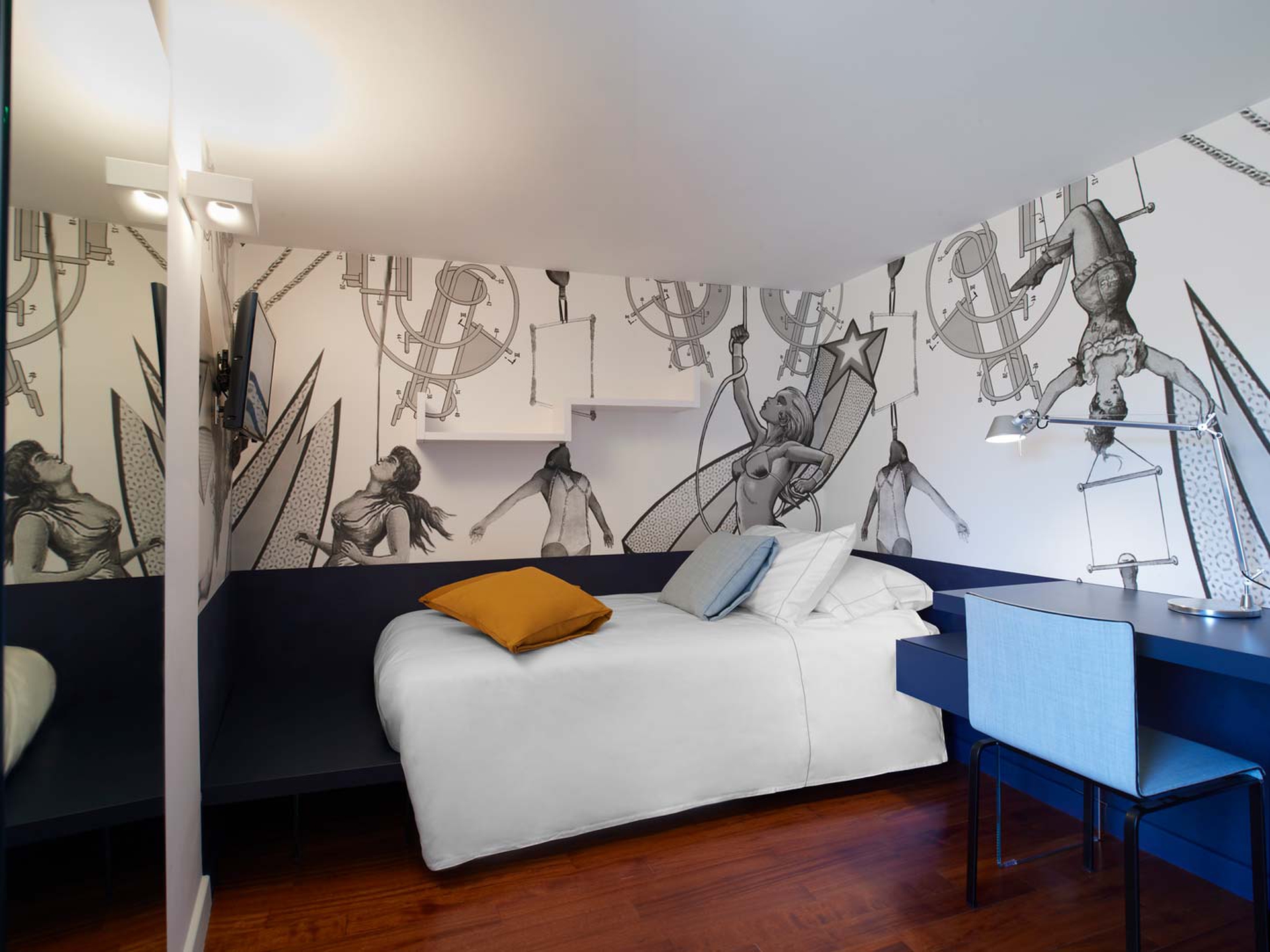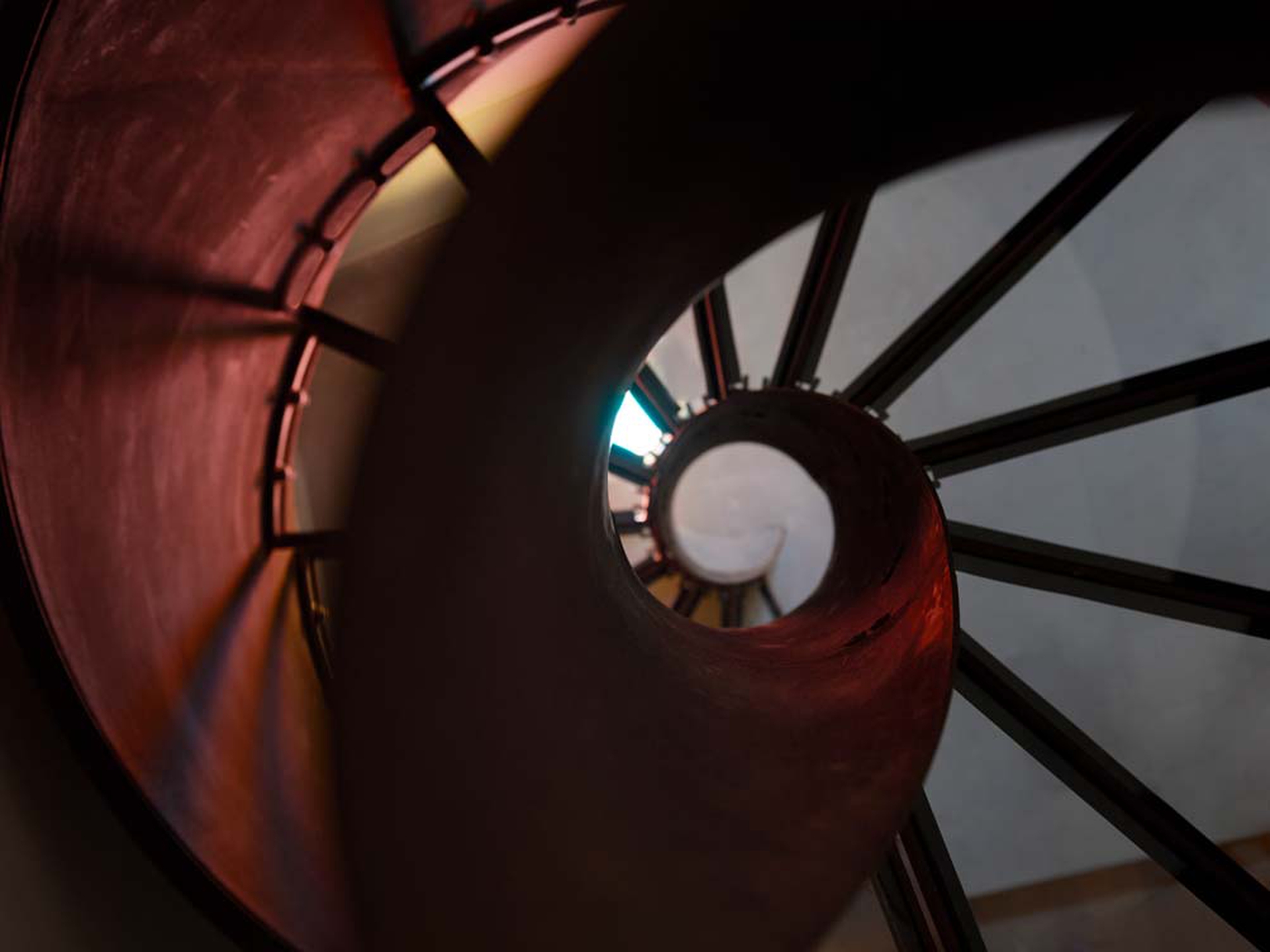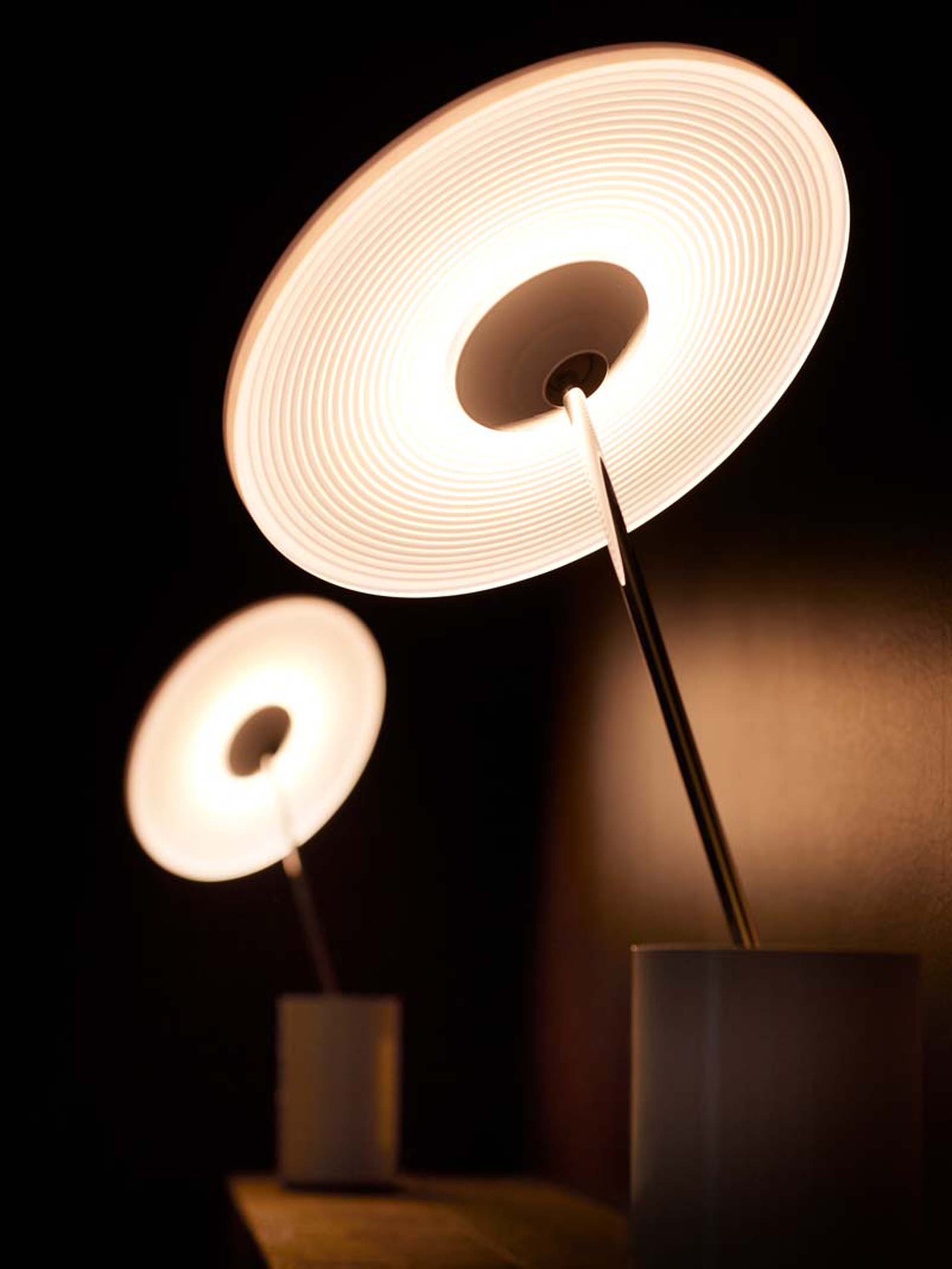 Spiral Circus Executive Suite
This Suite includes a master bedroom (Guests can choose between an Emperor bed or two Wide Single beds) and a single room that may be used as an office. This room will be prepared in accordance with the Guests' requirements. For children or an additional Guest a design extra bed is available: a solid relaxation system, but able to bend like origami, if necessary, always ensuring extreme comfort. The best of Danish research on the art of rest.
Spiral Circus's distinguishing feature is its Wellness Area, complete with customised Finnish sauna. Guests can relax on comfortable chaises longues under the Altrove shimmering light installation by Artemide.
&nbsp
Area: 109 square metres (1,173 sq.ft.)
Beds: 1 Emperor-size double bed or 2 Wide Single beds + 1 Single bed + 1 Double design extra bed.
Bathrooms: 2
Location: first and second floor. Access from the first floor.
View: the Suite looks onto Piazza San Faustino, a characteristic Italian piazza with church, fountain and a colourful but quiet morning market.
&nbsp
Smoking is strictly forbidden inside the Suite but is allowed on the small, external balcony.
&nbsp
Attention. Our magnificent pietra serena sandstone and crystal staircase leading to the Suites makes the premises unsuitable for Guests with reduced mobility.